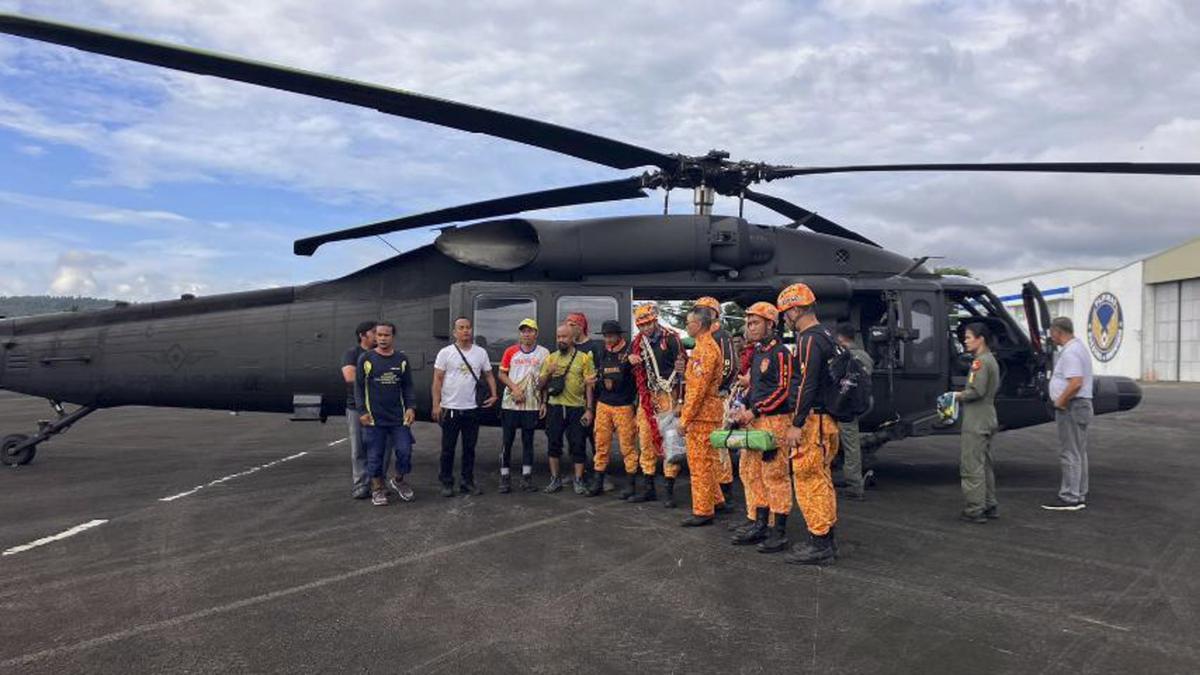 The wreckage of a small plane carrying two Filipino pilots and two Australian passengers was identified Tuesday on one of the Philippines' most active volcanoes, officials said.
An aerial search found no sign of those aboard the Cessna 340, which crashed into a gully on the slope of Mayon volcano in Albay province, where it went missing after taking off Saturday enroute to Manila, aviation officials said.
"The condition of the crew and passengers are not yet known as the exact site has not yet been reached by the search and rescue team due to bad weather," the Civil Aviation Authority of the Philippines said.
It said investigators spotted the wreckage after three failed aerial searches Tuesday morning due to thick clouds.
Only the tail section of the plane remained intact, said Eric Apolonio, spokesperson of the civil aviation agency.
The Australians were working as consultants for Energy Development Corp., a large geothermal power company.
The company said it has deployed teams backed by helicopters and drones to help in the search.
Mayor Carlos Baldo of Camalig town said four teams of government personnel and volunteers, including mountaineers with satellite phones, began scaling the 8,077-foot (2,462-metre) volcano on Tuesday morning after the weather cleared.
They should be able to reach the crash site on Wednesday, he said.
"It's a difficult mission," said Baldo, who is overseeing the search and rescue, citing Mayon's restiveness, steep slope and the fickle weather.
Villagers are normally prohibited from entering a permanent danger zone 6 kilometers (3.7 miles) around Mayon, which last erupted in 2018, displacing tens of thousands of residents.
But the government's volcano monitoring agency allowed the search for the plane.
Security has also become a concern after two soldiers helping in the search were fatally shot Monday by five suspected communist New People's Army guerrillas in a market where they were buying supplies, military officials said.