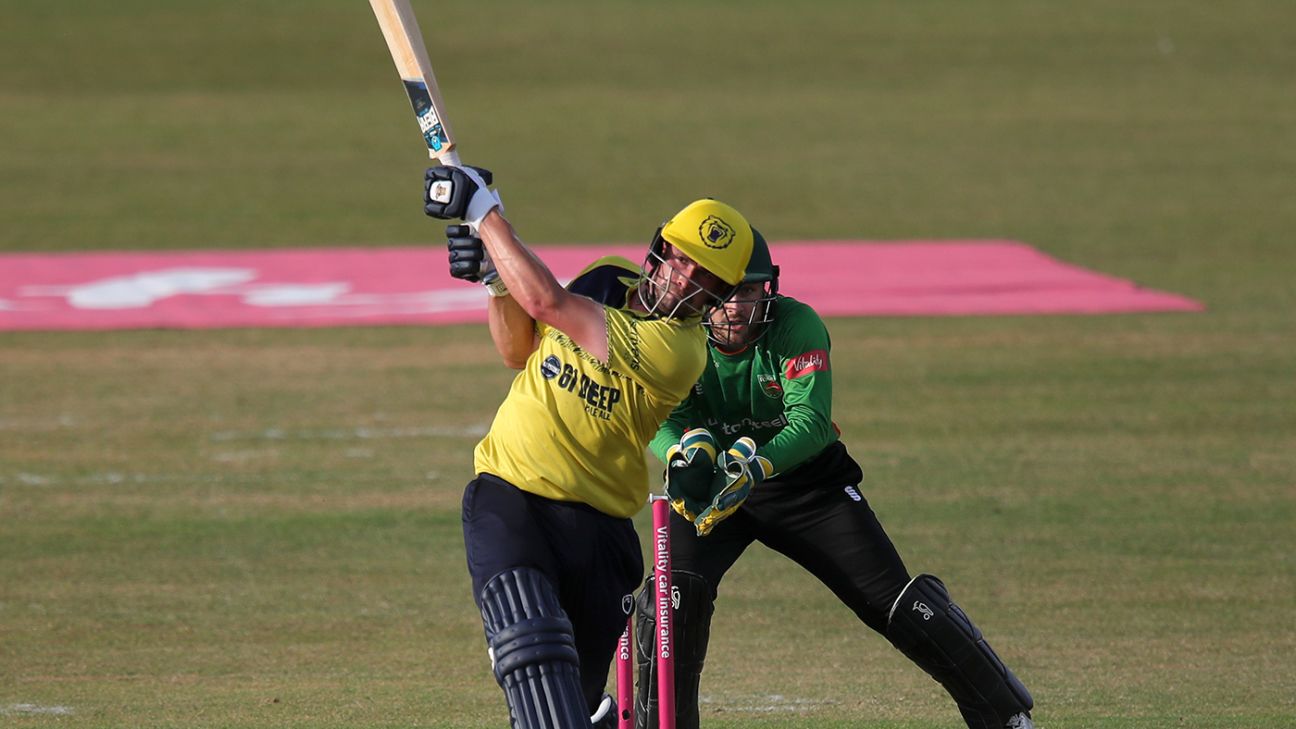 Report
Visitors rolled aside for 144 despite battling fifty from Tom Taylor
Warwickshire 278 for 6 (Burgess 73, Rhodes 65, Lamb 65, Mousley 54) beat Northamptonshire 144 (Taylor 57*, Brookes 3-15) by 134 runs
Bulpitt's outswing to fellow left-handers also did for Saif Zaib and, with Manraj Johal also claiming two in his opening burst, the inexperienced new-ball partners, with only seven previous appearances between them, impressively covered for injuries to four senior seamers.
Rout beckoned when Rhodes, the captain, brought himself on to strike with his thirteenth ball, Rob Keogh dangling his bat to give Burgess a third successive catch at the wicket. With five gone and seven an over now needed, the match was essentially decided an hour into the visitors' response.
Earlier, in a deceptive start, Ed Pollock lost off stump to Jack White's inswing from the second ball of the match without a run on the board and his inform opening partner Rob Yates was soon gone for 5. But Rhodes and Burgess followed 35 minutes of quiet reconnaissance by taking control on a pitch offering slow turn.
This Keogh exploited when his off-spin found Rhodes's leading edge for the bowler himself to hold a fine, diving catch to his right, and he had Burgess tamely lobbing to mid-wicket. Nobody could shackle Lamb and Mousley, however.