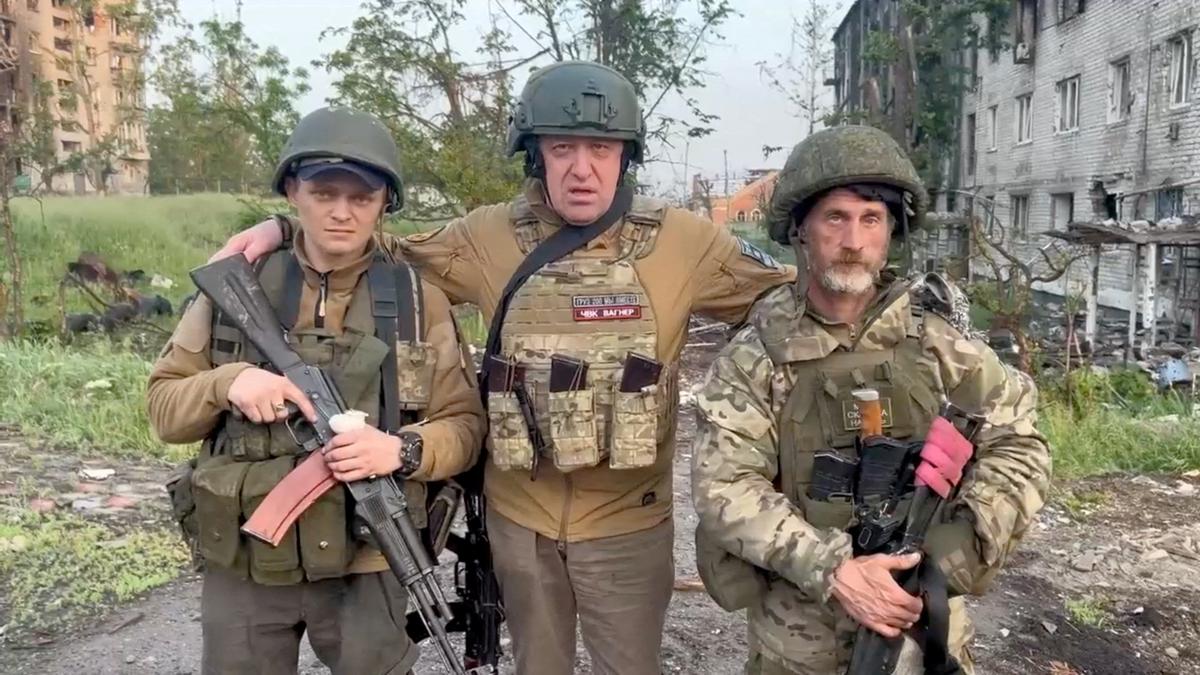 The head of Russia's Wagner mercenary group said on Thursday his troops had started transferring their positions in the flashpoint eastern Ukraine city of Bakhmut to the Russian military.
Japan said it had scrambled fighter jets after detecting Russian "intelligence gathering" planes off its coastline, while Moscow announced China's special envoy would discuss Ukraine with Foreign Minister Sergei Lavrov on Friday.
In Bakhmut, Wagner said it began pulling out its fighters after claiming to have fully captured the destroyed city at the weekend.
Ukraine, which denies that Bakhmut has fallen to Russia, insisted it still controlled a "micro district" of the ruined city and said it was still advancing on the flanks.
The battle for Bakhmut has raged for nearly a year, levelling the city and decimating waves of Wagner recruits who have led Russia's assault on the industrial hub.
"We are withdrawing units from Bakhmut today. We are handing over positions to the military, ammunition and everything," Wagner boss Yevgeny Prigozhin said in a video.
"We pull back, we rest, we prepare and then we will get new tasks," added Prigozhin, who was dressed in tactical body armour and a military helmet.
Earlier this week, he conceded that around 10,000 prisoners he had recruited to fight in Ukraine had been killed on the battlefield.
The 61-year-old Kremlin ally toured Russian prisons last year to persuade inmates to fight with Wagner in exchange for a promised amnesty on their return — should they survive.