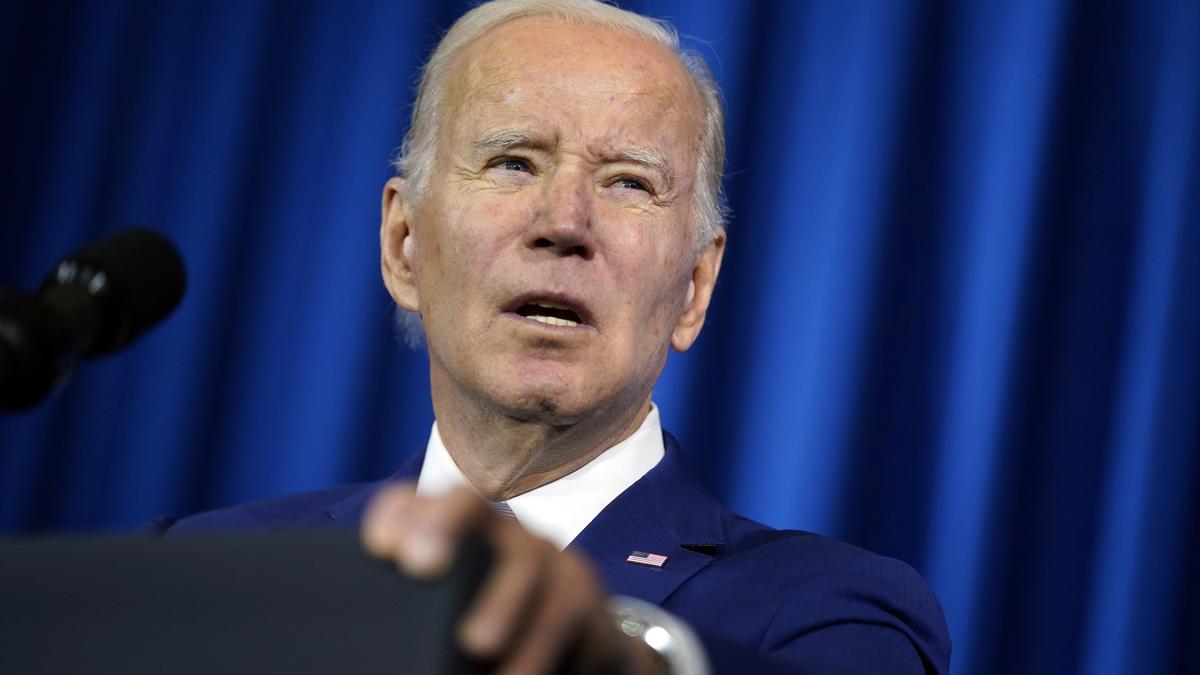 U.S. President Joe Biden has sent his best wishes to the Muslims worldwide who begin the Islamic holy month of Ramadan — a time of fasting, renewal, charity, worship, and growth. During Ramadan, the ninth month of the Islamic calendar, Muslims across the world fast from dawn to dusk and shun worldly pleasures.
"To my fellow Americans observing Ramadan, and to Muslims around the world: Ramadan Kareem – we wish you a blessed and peaceful Ramadan," President Biden and First Lady Jill Biden said in a statement on March 22.
The statement said that the U.S. reaffirms its support for Muslim communities suffering hardships and devastation during this sacred time of reflection.
"We will continue to stand with the people of Turkiye and Syria — who have lost many loved ones during the recent devastating earthquakes — and with the people of Pakistan, who are rebuilding their lives following last summer's floods," the first couple said.
Highlighting the universal human right to practise, pray, and preach one's faiths peacefully and openly, the statement said, "together with our partners, the United States stands in solidarity with Muslims who continue to face oppression-including Uyghurs in the People's Republic of China, Rohingya in Burma, and other Muslim communities facing persecution around the world."
Honouring Muslims across the U.S. that have been part of the American story since the nation's founding, the statement said, "From science and technology to arts and academia, to law and medicine, to business and government, and beyond, Muslim Americans continue to strengthen our nation's diverse tapestry generation after generation."
"So today, let us join together across cultures and faiths and renew our commitment to creating a more equal, more just, more tolerant, and more compassionate nation," the statement added.
In a separate statement, Secretary of State Antony Blinken said that for Muslims in the United States and abroad, Ramadan is a sacred period of prayer and reflection, celebrating with family and community, and remembering and serving those less fortunate with compassion and openness.
"It is also a time to act on our collective responsibility to help those in need, including those stricken by poverty, persecution, conflict, and natural disaster," Mr. Blinken said, adding that Muslims worldwide will commemorate this month through acts of service in their communities.
"In this spirit, many of our embassies and consulates abroad will host iftars and other events to share in the month's beautiful traditions and demonstrate our commitment to promoting social cohesion, inclusion, and diversity within our communities," Mr. Blinken said.
"These conversations support our shared hope for the peace and dignity of all people," he added. "We express deep appreciation for our longstanding partnerships with diverse communities across the Muslim world and remain committed to promoting religious freedom for all, both at home and abroad. I wish the 1.8 billion Muslims around the world, Ramadan Kareem," the Secretary of State said.