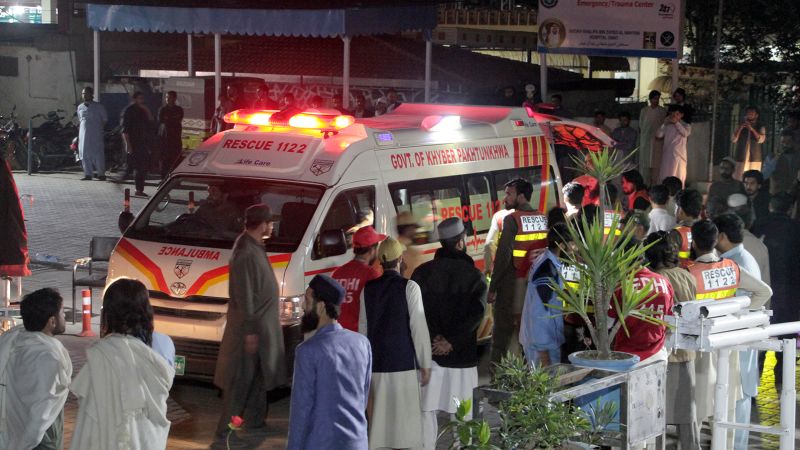 CNN
 — 

The death toll from a strong earthquake that struck northeast Afghanistan on Tuesday could rise much higher, authorities warned Wednesday, after tremors were felt in several major Pakistani cities and as far away as the Indian capital New Delhi.
At least 13 people have been confirmed dead so far after the 6.5-magnitude quake sent residents fleeing from their homes in towns across northern Afghanistan and Pakistan, as it damaged buildings and triggered landslides.
The epicenter registered 40 kilometers (24 miles) southeast of the Afghan town of Jurm in the Hindu Kush mountain range at 187.6 kilometers (116 miles) deep, the United States Geological Survey reported.
In Afghanistan, at least four people were killed and 70 others injured in affected areas across the country, according to Sharafat Zaman Amar, spokesman for the Ministry of Public Health.
But the number of fatalities may climb as search and rescue teams reach more affected villages, said Shafiullah Rahimi, a spokesperson for the Ministry of Disaster Management. Some of the districts hit by the quake are extremely remote and don't have cell phone service, Rahimi added.
In Pakistan, at least nine people died – including two children – as houses and other buildings collapsed in the Khyber Pakhtunkhwa province, according to the Provincial Disaster Management Authority (PDMA). At least 44 others were injured in the province.
Noor Wali, a driver in Khyber Pakhtunkhwa's Lower Dir said he was eating at a restaurant when the tremors started.
"One wall of the restaurant fell in, we ran to save our lives. People were screaming," he said. "I was close to the mountain, felt like the whole mountain would slide into us, people were calling out for Allah."
Images from Saidu Sharif, a town in Pakistan's Swat Valley, show ambulances bringing quake victims to hospital as crowds gathered outside.
Ensuing landslides also blocked roads in the northern Pakistani city of Abbotabad, according to Bilal Faizi, spokesperson for the Khyber Pakhtunkhwa provincial rescue services.
In the Afghan capital Kabul, Roheen, 28, said he spent the night outside in the cold with his family and neighbors in the parking lot of their building complex.
"We were watching TV at home when the earthquake happened. The first and second jolts were not too bad, but the third one was so strong that our dishes started falling from the kitchen cabinets and our TV fell from the wall," he said.
"I suddenly remembered the earthquake in Turkey and thought that our apartment would fall down on us if we don't act quickly."
On February 6, a massive 7.8 magnitude quake struck Turkey, close to the Syrian border, killing more than 50,000 people and sending deadly aftershocks reverberating through the region.
Another Kabul resident, Amanuddin, 42, said they are still scared to go back inside.
"The earthquakes in Syria and Turkey have not only made us more scared, but also showed that the aftershocks can be more dangerous and deadly therefore, we didn't want to take any risk," he told CNN. "I don't know whether it is safe to go back or not. I heard from a few people here that there were cracks in their apartments caused by the earthquake."
Though the shock was deep, strong tremors were felt across the region. A CNN team on the ground felt sustained shaking in the Pakistani capital of Islamabad and people were seen evacuating their homes as trees shook. Some Islamabad residents said cracks had appeared in the walls of their homes.
Eyewitnesses in Lahore told CNN tremors were also felt there, while some also felt the ground shake in New Delhi and in Srinagar – the largest city in Indian-administered Kashmir – where one resident said he could see his house shaking as neighbors evacuated their homes.
The earthquake comes less than a year after a deadly quake hit Afghanistan's east in June 2022, killing more than 1,000 people and wounding many more, exacerbating an already dire humanitarian crisis in the country.
Afghanistan has a long history of earthquakes, many of which happen in the mountainous Hindu Kush region that borders Pakistan.
This story has been updated to correct the magnitude of the earthquake.