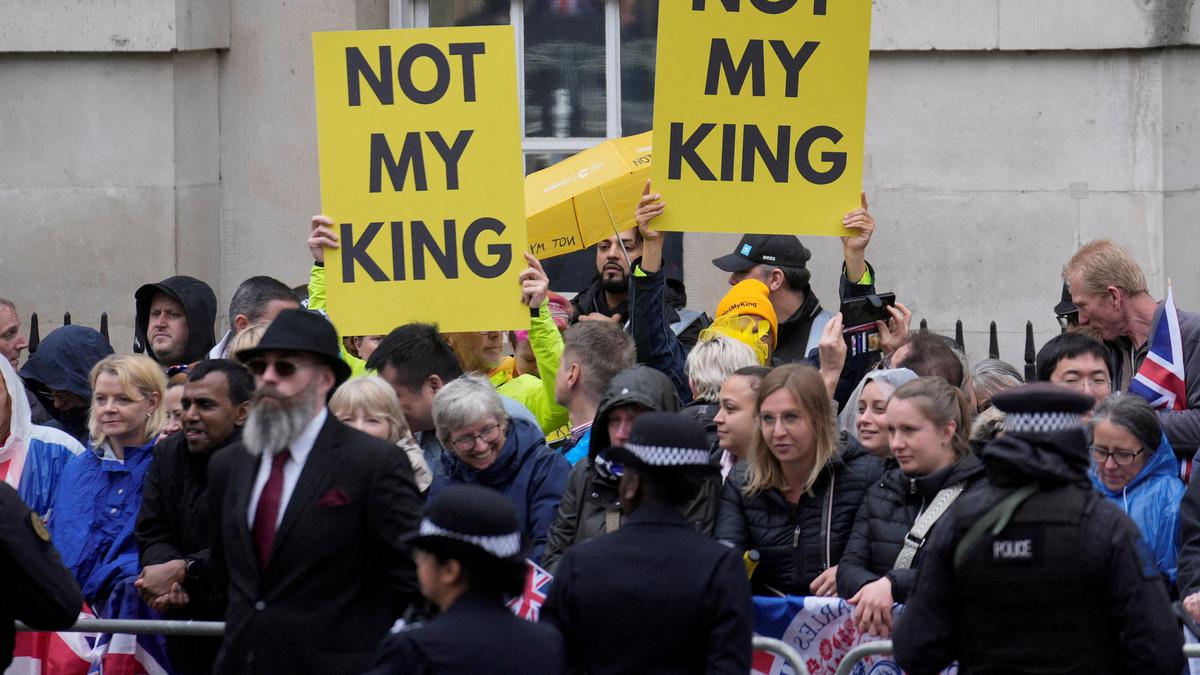 The Metropolitan Police has expressed "regret" over the arrest six anti-monarchy protesters on May 6 morning, hours before King Charles III was due to arrive in Westminster Abby for his coronation. The police said it used a law (the Public Order Act) passed just last week, which criminalizes the use of devices that allow protesters to "lock on" to each other or to certain structures, to make the arrests. Among those detained on Saturday was Graham Smith, the chief executive of anti-monarchy group, Republic.
"We regret that those six people arrested were unable to join the wider group of protesters in Trafalgar Square and elsewhere on the procession route," the 'Met' said in a statement, in which it confirmed that no further action would be taken against the six.
"Those arrested stated the items would be used to secure their placards, and the investigation has been unable to prove intent to use them to lock on and disrupt the event," the Met said.
Mr Smith told the BBC that his group had been speaking to the police for four months about the details of their protest. The police statement said that at the time of the arrest it was not clear that at least one of those arrested had been engaging with the police.
One man in the group of six was arrested for possessing "a knife/pointed article".
Police officers visited Mr Smith on Monday evening to tender an apology, as per Mr Smith. "I said for the record I won't accept the apology. We have a lot of questions to answer and we will be taking action," Mr Smith told the PA News Agency.
A total of 64 arrests were made on the day of the coronation. Of these, 52 were over concerns that the coronation was going to be disrupted, the police said.
Sunak Supports Police Over Arrests
U.K. Prime Minister Rishi Sunak , on Tuesday, said people had the right "protest freely , but peacefully " while backing the Met over the arrests.
"They make the decisions on the ground in the way they see fit," he told the British press in Southampton.
"It wouldn't be right for me to interfere with their operational decisions, but it is right for the government to give the police the powers to tackle serious disruption," Mr Sunak said .