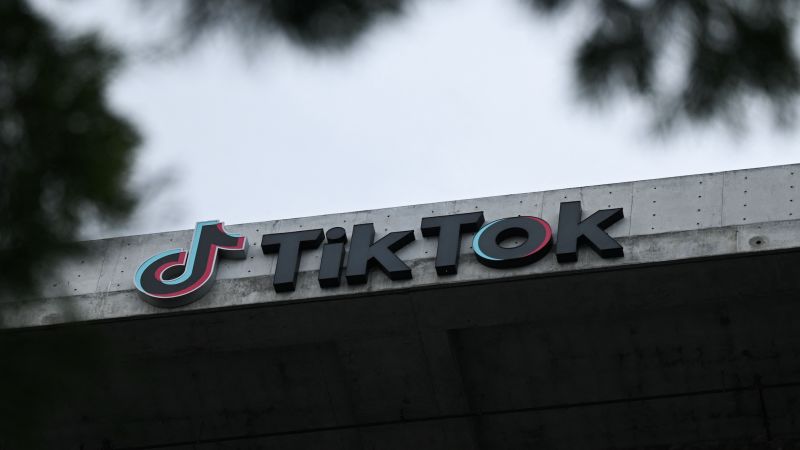 Hong Kong
CNN
 — 

New Zealand will ban TikTok on all devices with access to its parliament by the end of this month, becoming the latest country to impose an official bar on the popular social media platform owned by a Beijing-based tech conglomerate.
Led by the United States, a growing number of Western nations are imposing restrictions on the use of TikTok on government devices citing national security concerns.
Rafael Gonzalez-Montero, chief executive of New Zealand's parliamentary service, said in a Friday statement that the risks of keeping the video-sharing app "are not acceptable."
"This decision has been made based on our own experts' analysis and following discussion with our colleagues across government and internationally," he wrote.
"On advice from our cyber security experts, Parliamentary Service has informed members and staff the app TikTok will be removed from all devices with access to the parliamentary network," he added.
But those who need the app to "perform their democratic duties" may be granted an exception, he said.
CNN has reached out to TikTok and its Beijing-based owner ByteDance for comment.
In an email to members of parliament seen by CNN, Gonzalez-Montero told lawmakers that the app would be removed from their corporate devices on March 31, after which they would not be able to re-download it.
He also instructed legislators to uninstall the app from their private devices adding that failure to comply may render them unable to access the parliamentary network.
New Zealand lawmaker Simon O'Connor, who is also a co-chair of the Inter-Parliamentary Alliance on China (IPAC), told CNN that he welcomed the decision, calling it "a good one".
"I – and IPAC as a whole – have had serious concerns about data privacy for some time," he said, adding that TikTok's replies to his previous enquiries about data security had been "unsatisfactory".
IPAC is a cross-border group formed by legislators from democratic countries that is focused on relations with China and is often critical of Beijing's leaders.
New Zealand's decision came on the heels of similar actions already taken by its Western allies, despite the country's track record of a more cautious approach when it comes to dealing with Beijing, in part because China is such a significant trade partner.
The United States, UK and Canada have ordered the removal of the app from all government phones, citing cybersecurity concerns.
All three countries are part of the the so-called "Five Eyes" alliance that cooperates with each other on intelligence gathering and sharing. Australia and New Zealand make up the five.
The Chinese video-sharing app is also barred in all three of the European Union's main government institutions.
Tik Tok has become one of the world's most successful social media platforms and is hugely popular among younger people.
The short video sharing app has more than 100 million users in the United States alone.
New Zealand's latest move came just hours after TikTok acknowledged that the Biden administration had threatened to ban its operation nationwide unless its Chinese owners agreed to spin off their share of the social media platform.
US officials have raised fears that the Chinese government could use its national security laws to pressure TikTok or its parent company ByteDance into handing over the personal information of TikTok's US users, which might then benefit Chinese intelligence activities or influence campaigns.
China has accused the United States of "unreasonably suppressing" TikTok and spreading "false information" about data security.
FBI Director Christopher Wray told the US Senate Intelligence Committee earlier this month that he feared the Chinese government could use TikTok to sway public opinion in the event that China invaded Taiwan, the self-ruled island that Beijing claims sovereignty over despite never having ruled it.
TikTok has repeatedly denied posing any sort of security risk and has said it is willing to work with regulators to address any concerns they might have.