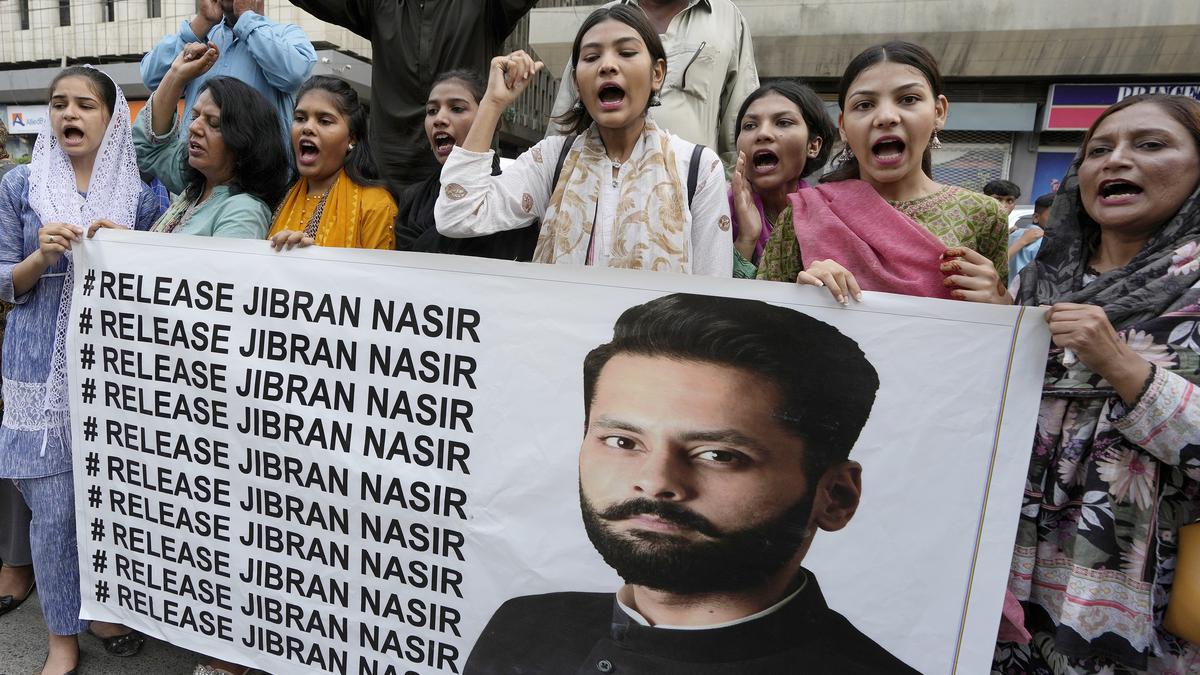 A leading Pakistani human rights lawyer in the southern port city of Karachi is missing after more than a dozen armed men snatched him from his car, his family said.
Jibran Nasir's wife said the couple were returning home after dining out on Thursday evening when armed men in two white vans intercepted their car in an upscale area.
The men took Nasir away but left her unharmed, said Mansha Pasha. She said she did not know who was behind the abduction.
No one immediately claimed responsibility for Nasir's abduction and the police said they were investigating.
The disappearance drew condemnation from rights activists who planned to rally in the city later on Friday to demand Nasir's release.
Amnesty International said the Pakistani "authorities must expeditiously and impartially investigate and determine his whereabouts."
"If in state custody, Jibran must either be released immediately or if there is sufficient evidence, produce him in a civilian court," the London-based watchdog said on Twitter.
The incident appeared to be the latest in a recent rash of abductions in Pakistan that rights groups say may be forced disappearances at the hands of the secret service.
Although Pakistani law prohibits detention without court approval, security officials often detain suspects over alleged ties to militant groups.
Nasir's abduction comes amid an ongoing crackdown against supporters of former Prime Minister Imran Khan in connection with last month's violent protests and attacks on military installations and public property. The violence erupted after Khan's arrest on May 9 from a court in Islamabad where he was appearing in a graft case.
The turmoil subsided only when the country's Supreme released Khan. Since then, police have detained more than 5,000 people in connection with the violence.
Khan was ousted in a no-confidence vote in the parliament in April 2022.