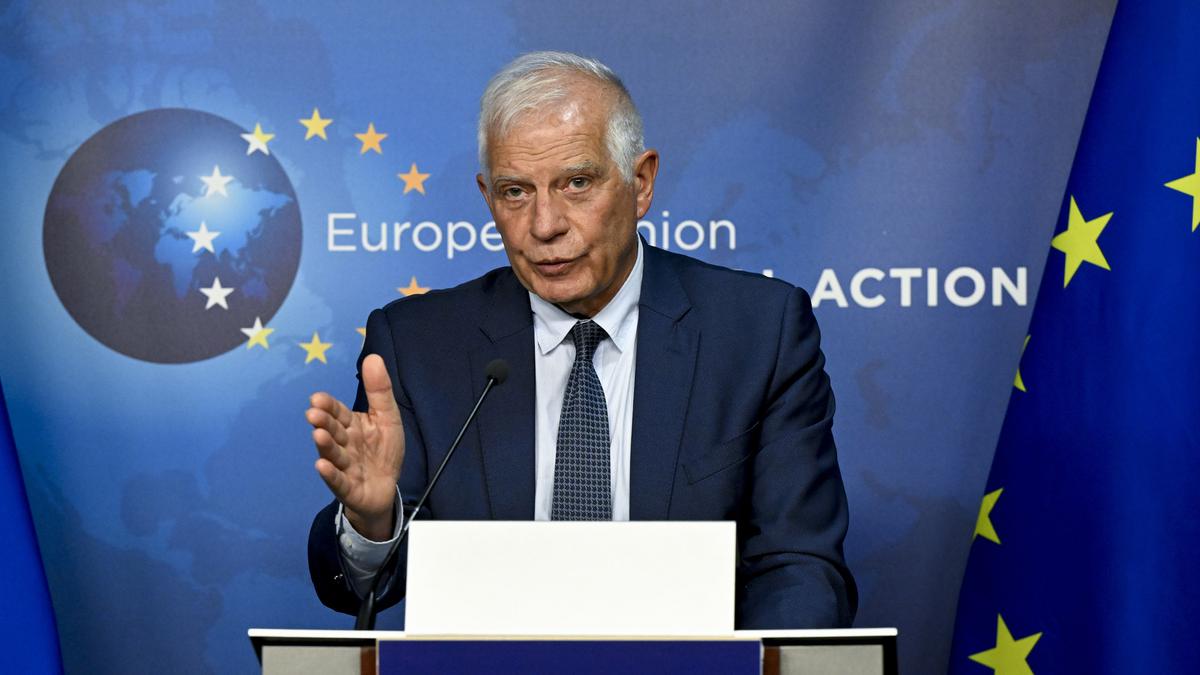 Hours before his meeting in Brussels with External Affairs Minister S. Jaishankar, the European Union's (EU) Foreign Minister, Josep Borrel, said that Europe should not permit the entry of refined petroleum products from India that are made from Russian oil. The government reacted by denying that it was violating sanctions and said it was not possible to fully identify the origins of petroleum products being sold in Europe.
Mr. Borrel's remarks were made to the Financial Times in an interview, in which the Minister said it was "certainly a circumvention of sanctions" if Indian diesel and gasoline (petrol) entering Europe were made from Russian oil and that EU Member States "have to act".
Also read: Data | Russia's exports to India rise further, trade deficit balloons
The newspaper reported that, as per Mr. Borrell, Brussels "was aware that Indian refiners were buying large volumes of Russian crude oil before processing it into fuels for sale in Europe".
Mr. Borrel said it was "normal" that India was buying cheap Russian oil following the G-7 price cap of $60 per barrel, but that it was not acceptable for that oil to be routed to Europe via refined products. He told the Financial Times that if India was acting as a "centre" where Russian oil is being refined and products being sold to the EU, then "we [ the EU] have to act".
Government sources dismissed the charge that India was circumventing sanctions, saying that the government had no knowledge of such sales. "We are not selling the oil abroad — this is being done by private entities and oil refineries that make commercial decisions. It is also not possible to tell whether these products being sold to Europe are being traded on the high seas, or even coming from India," a source said.
Also read | India, Russia are consistent opponents of illegitimate unilateral sanctions: Lavrov
Earlier this month, the Petroleum and Natural Gas Ministry strongly denied a Finland-based think tank's report alleging that India led five countries that acted as "laundromats" to buy Russian oil and sell refined products to European countries.
In a statement, the Ministry called the report "misleading" and a "deceptive effort to tarnish India's image". It added that as a sovereign country, India was free to import or export goods and commodities.