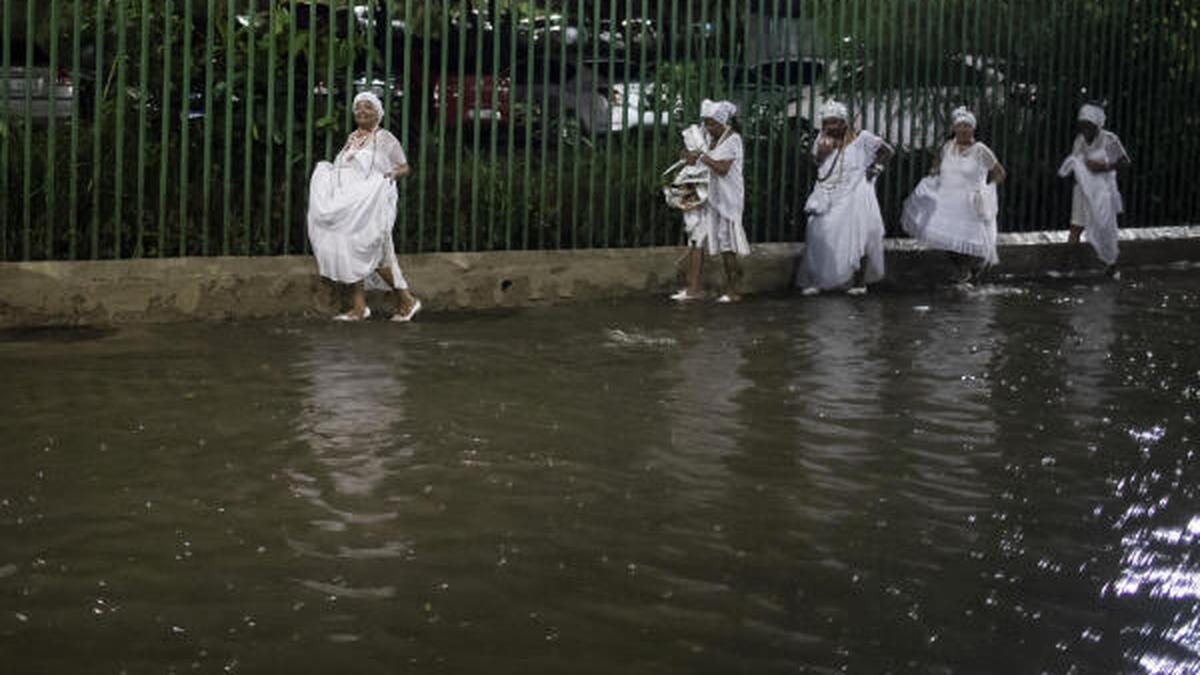 Several mudslides caused by heavy rains killed a 7-year-old girl and a woman in north Sao Paulo state and more people are feared dead, Brazilian authorities said Saturday. The cities of Sao Sebastiao and Bertioga cancelled their Carnival festivities.
The child died in the city of Ubatuba, 220 kilometres (136 miles) north of metropolitan Sao Paulo. The mayor of neighbouring Sao Sebastiao, Felipe Augusto, said a 35-year-old woman also died after being hit by a tree. He added many people are still under the debris of their destroyed houses.
"Our rescue teams are not managing to get to several locations; it is a chaotic situation," Mr. Augusto said. The Mayor posted on his social media channels several videos of widespread destruction in his city, including one of baby being rescued by locals lined up on a flooded street.
Sao Paulo state government said in a statement that precipitation in the region has surpassed 600 millimetres in one day, one of the highest ever in Brazil in such a short period.
Bertioga alone had 687 millimetres during that period, the state government said.
TV footage showed houses flooded with only the roof visible. Residents are using small boats to carry items and people to higher positions. A road that connects Rio de Janeiro to the port city of Santos was blocked by landslides and floodwaters.
The northern coast of Sao Paulo state is a frequent Carnival destination for wealthy tourists who prefer to stay away from massive street parties in big cities.