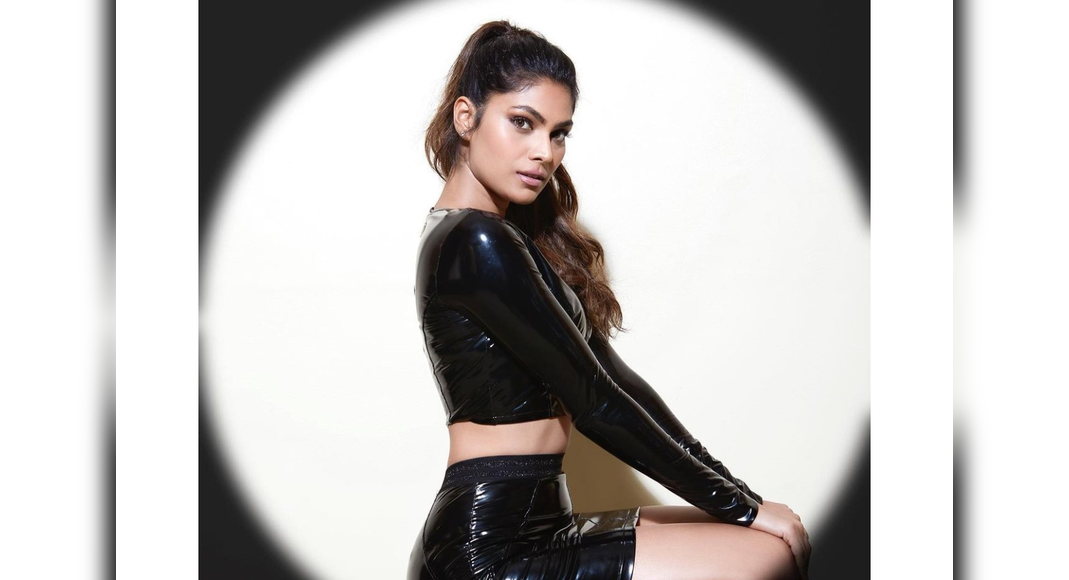 Lopamudra Raut
rose to fame following her international stint in pageantry and soon was seen a part of India's biggest reality shows like
Bigg Boss
and
Khatron Ke Khiladi.
She sure had her fair share of struggles to make it in the industry, but her key to success was persistence.
Lately, the 26-year-old has been constantly receiving messages from fans complimenting her fit and fabulous body and to know her fitness secret, well with so much suspense building we got in touch with the queen herself to learn more. Narrating her journey to a conscious and healthy lifestyle she said, "I started working out very early in the game. As soon as I finished school, I started hitting the gym. Being a tall girl for my age, I remember having backache when I was around 17, and one of the orthopedics I visited stated that I might have to undergo surgery, or I will be bedridden, and that scared the hell out of me! Living in constant fear I decided to forget what he said and workout. A fitting, hardcore weight training completely changed the game, and I've never had a backache since then. I think there are many myths around weight training and there are so many people who scare you with the myths that surround it, especially the orthopedic in my case. I feel whatever I did worked for me so I'm so proud that I just took that daring leap."
Well now if you jump to conclusion, that's all that takes, hold on. Lopa firmly believes the secret to achieving a desirable body is a combination of your diet and workout. "It's 70% diet and 30% of your workout. People who think they'll go to the gym workout, like a maniac, and come back home and eat whatever they want to. It doesn't work! I make sure to eat clean, though I do cheat once in a while, which is fine after great progress you could treat yourself with some cookies or pastry. Sure, I do get cravings, I do get tempted, but it's just the discipline that has been there for years and so yes, I eat really healthy food, it's been my lifestyle for a long time and I'm glad I had the understanding and adapted to it very early."

Over the years, Lopa has tried different diets and training, she is very particular about her fitness and is also very experimental. "I have done Pilates, HIT training, and a lot more, but what worked wonders for me is weight training. Especially today as we live in a world with instant gratification and everybody who is seeking an answer to an aesthetic body, I think weight training serves best. You can always combine other forms of workout because your body gets saturated after a point."
While we have seen the diva's zeal to maintain her fitness, we asked her what pushed her to follow a healthy lifestyle. She has just one answer; 'relatives'. Being constantly called skinny, Lopa was adamant to take care of her health and body. Now almost 10 years later, tables have turned and the same relatives seek her advice to attain a fit body.
Apart from this, on the work front, the gorgeous beauty is awaiting the release of her series,
The Socho Project. Directed by Abhigyan Jha, it is written and produced by his wife Mrinal Jha. The musical series portrays the story of seven struggling musicians, each of whom follows their passion for a particular music genre, trying to navigate their way through the Indian music industry, which is dominated by monopolistic labels that do not offer musicians any autonomy and originality. The series also stars Gaurav Khanna, Gunjan Utreja, Gurpreet Bedi, Donal Bisht, Sahil Vaid, Alekh Sangal, and Arif Zakaria.

!function(f,b,e,v,n,t,s) {if(f.fbq)return;n=f.fbq=function(){n.callMethod? n.callMethod.apply(n,arguments):n.queue.push(arguments)}; if(!f._fbq)f._fbq=n;n.push=n;n.loaded=!0;n.version='2.0'; n.queue=[];t=b.createElement(e);t.async=!0; t.src=v;s=b.getElementsByTagName(e)[0]; s.parentNode.insertBefore(t,s)}(window,document,'script', 'https://connect.facebook.net/en_US/fbevents.js'); fbq('init', '3934044693277591'); fbq('track', 'PageView');