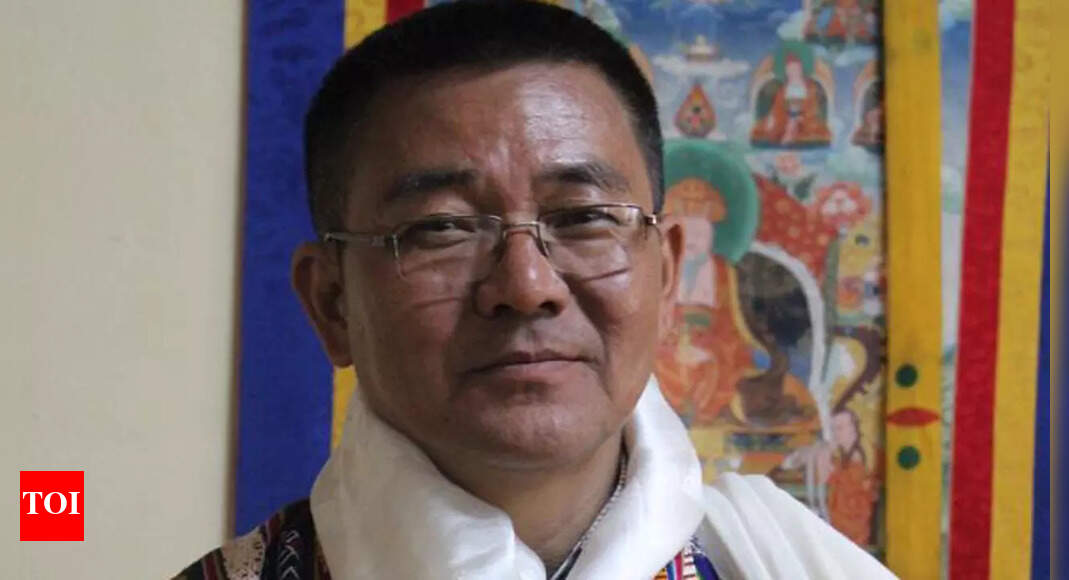 Bhutan
is all set to welcome international tourists again. On September 23, the Buddhist kingdom on the eastern edge of the Himalayas will reopen two major border crossings at Samdrup Jongkhar and Gelephu, along the Assam frontier, for the first time in two-and-a-half-years. This time, however, Indians — who can otherwise enter the country without a passport, if they have a permit and voter ID — will be expected to pay a nominal 'tourism fee'.
In March 2020, 'one of the world's happiest countries' was quick to shut itself down to curb the spread of Covid-19. It also put in place strict border containment measures and safety protocols, which experts say resulted in dramatically hitting key economic sectors such as tourism, construction, and manufacturing. In 2020, the country's GDP growth hit an all-time low at 10.08%.
Given that Bhutan greatly relies on tourism, with over 50,000 people employed in the industry in a total population of 7.72 lakh, the move to reopen its borders comes as a blessing. According to reports, revenue from tourism plunged by 41% in 2019-2020 compared with the previous year.
The reopening also bears greater significance for Indians as they comprise the largest number of tourists in Bhutan. In 2020 alone, out of the 29,812 tourist arrivals in Bhutan, around 22,298 were from India.
In an interview,
Dorji Dhradhul
, director general,
Tourism Council of Bhutan
tells
TOI
why Indian tourists will have to now pay Rs 1,200 rupees a day — while non-Indian international tourists will continue to pay $200 daily fee — how the country hopes to use the funds to remain carbon-negative and a green tourist destination, and why it wants all its visitors to come with an "open mind" to best experience Bhutanese culture. Excerpted:
India-Bhutan border gates are set to reopen on Sept 23 after 2.5 years. Can you tell us why you decided to reopen it now?
September 23 is an auspicious day for us, as it coincides with one of our local festivals, the Blessed Rainy Day, which marks new beginnings. We see Bhutan's reopening as a wonderful opportunity to reset our tourism sector and go back to our roots of high value, low volume tourism.
We have unveiled a new tourism strategy this time, underpinned by transformations in three key areas: enhancements to our sustainable development policies, infrastructure upgrades, and the elevation of the guest experience. We need tourism to not only benefit Bhutan economically, but socially as well, while maintaining our low sustainable footprint.
How did the pandemic impact the country's development strategy of Gross National Happiness (GNH)?
Bhutan, like any other developing country, faced unprecedented challenges due to Covid-19, and we were hit with the stark reality of the global crisis — economic impacts, job losses and surging unemployment.
The pandemic caused immense social and economic difficulties and tragic loss of lives across the world. While Bhutan's economy and people's livelihood were adversely impacted, we were fortunate to have been shielded from some of the most devastating consequences. This was possible due to the leadership of His Majesty The King [Jigme Khesar Namgyel Wangchuck] and the efforts of the royal government to provide timely and substantive support to individuals and businesses and adoption of comprehensive health measures.
Upon the command of His Majesty, the National Resilience Fund was set up in April 2020 to provide economic relief to people through the Druk Gyalpo's Relief Kidu. The Relief Kidu granted monthly income support to individuals and loan interest payment support to borrowers for a period of one year (April 2020-March 2021). Over 37,000 people and their children were granted the monthly income support Kidu in the last one year, while close to 140,000 loan accounts benefited from the interest payment support.
Since the country opened to tourism in 1974, Bhutan has prioritised a 'High Value, Low Impact' tourism policy. Can you elaborate on why this was put in place?
The concept of High Value, Low Impact tourism was introduced by the Fourth King of Bhutan [Jigme Singye Wangchuck] right at the beginning when Bhutan opened its borders to international tourists in 1974. This was considered unique at a time when most other countries were focused on mass tourism for quick economic gains.
Today, 50 years later, this policy is now understood and appreciated. This policy aims to avoid over-tourism and ensure a balance between economic returns and non-material gains such as preservation of our environment, culture, history and resources to ensure wellness and well-being of our guests, our people and our destination.
This time around the Tourism Council has asked only high-end hotels and homestays to upgrade to attract an upmarket clientele. How does this impact the overall tourism industry?
Bhutan offers a wide range of accommodation facilities, from luxurious 5-star hotels to cosy homestays in traditional village settings. As per our policy, a visitor (guest) must stay in accommodation certified by the Tourism Council of Bhutan (TCB). Guest-certified accommodations are hotels and homestays certified by TCB based on the Tourist Accommodation Standardisation and Classification System in place.
This can also refer to tented accommodation. The accommodation provider must meet the minimum requirements for guest-certified accommodations prescribed in the Tourist Accommodation Standardisation and Classification System to be certified as a guest accommodation.
Only those hotels that have qualified will be allowed to cater to guests. Hotels that are not certified, but wish to cater to guests, will need to apply for certification and the readiness assessment. The objective of these changes is to ensure a high standard of both accommodation facilities and services for guests to Bhutan.
This year on, Indian tourists will be charged Rs. 1,200 a day. Can you tell us the rationale behind the change of policy?
The levy of Sustainable Development Fee (SDF) is not a new concept for tourism in Bhutan. We recently announced that we would raise our SDF from $65 to $200 per person per night (for international guests, excluding Indian guests), which will go towards projects that support Bhutan's economic, social, environmental and cultural development.
The raised fees will fund national investment in programmes that preserve Bhutan's cultural traditions, as well as sustainability projects, infrastructure upgrades and opportunities for youth — as well as providing free healthcare and education for all. For instance, some of the SDFs go towards offsetting the carbon footprint of visitors by planting trees, upskilling workers in the tourism sector, cleaning and maintaining trails, reducing the country's reliance on fossil fuels and electrifying Bhutan's transportation sector, among other projects.
As a country that is vulnerable to the effects of climate change (experiencing melting glaciers, floods and unpredictable weather patterns), Bhutan will also be stepping up its efforts to maintain its status as one of only a handful of carbon-negative countries in the world. In 2021, Bhutan sequestered 9.4 million tonnes of carbon against our emission capacity of 3.8 million tonnes.
Beyond protecting Bhutan's natural environment, the SDF will also be directed towards activities that preserve Bhutan's built and living cultural heritage, including architecture and traditional values, as well as meaningful environmental projects. Our future requires us to protect our heritage and to forge fresh pathways for forthcoming generations.
Furthermore, the previously stipulated Minimum Daily Package Rate (MDPR) has been removed. This gives visitors the flexibility to engage service providers directly, or book flights, hotels and tours in Bhutan themselves. Guests from India will pay a previously stipulated fee, which will be revised at a later date.
In previous years, the SDF was $65 per person (plus a $40 per person per night fee for individual travellers). There will be a concessionary levy of 50% on the SDF for children between the ages of 6 to 12 years and exemptions of the SDF for children aged 5 years and below.
In the past unruly Indian tourists have made headlines for disrespecting the local cultural heritage. What should a lay tourist keep in mind before entering Bhutan?
We would like all our visitors to come with a very open mind and experience our culture. However, since Bhutan is a deeply spiritual and traditional country, Bhutanese people have high regard for their religion, culture, tradition and environment, therefore, we appreciate respect for our sentiments.
A guide is strongly recommended for all visitors to Bhutan. This is to ensure that all visitors have a good experience while visiting our country and see the best that Bhutan has to offer. Guides also help look after the safety and security of the visitors, as there are wild animals in the countryside, and the altitude and landscape can sometimes pose unique challenges.
While the guides do not have to accompany visitors for all experiences (such as restaurants and shopping), it is recommended that guides accompany visitors for experiences such as visiting temples and local places of interest, and it is mandatory to have a guide for all trekking activities and for any journeys that extend beyond Thimphu and Paro. For any visitors who enter Bhutan via the land borders, guides are mandatory when the visitors leave the border towns.