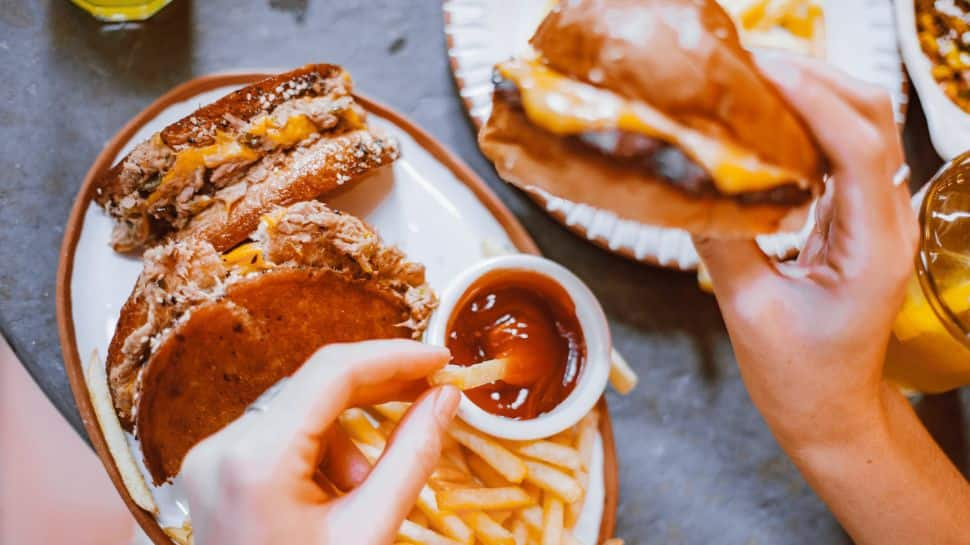 The summer season is here and while several parts of the country are witnessing an unexpected cooler spell, the mercury will surely rise in the coming days. In the hot months, it's very important to keep your diet under control. Several foods cause dehydration, which can have adverse effects on the body. It's also important to curb the tendency to have junk food and food loaded with empty calories in summer. Here is a list of 10 foods that one must avoid when the mercury is soaring.

Summer Diet: 10 Foods That You Must Stay Away From
1. Coffee
Coffee tends to dehydrate the body and even increase your body's temperature. It is essential to keep yourselves during scorching summers. So even if you can't totally give up on your cuppa, limit coffee consumption.

2. Pickles
High in sodium, pickles can once again cause dehydration. Apart from this, eating too many pickles in summer can also result in indigestion.

3. Dry Fruits
Limit their consumption in summer. It is true that they are nourishing but they tend to increase body temperature, thereby causing discomfort in sweltering summer months.

4. Soda
Carbonated drinks can be extremely addictive and in summer, you want to drink more of them. But remember, soda is extremely unhealthy and is not only high in sugar, but it also dehydrates the body too.
5. Milkshakes
Like soda, thanda thanda milkshakes are often our summer go-to beverages. With high milk content, milkshakes are dehydrating. Not just that, they are loaded with unhealthy calories and can cause health issues like high blood pressure, diabetes, obesity, and the likes.

Also Read: Disha Patani's Sexy Bralette Cholis Are Style Inspo For Summer Weddings
6. Spicy Food
When the mercury is soaring, spicy foods should be avoided. Capsaicin contained in spicy foods is bad for health as they lead to dehydration, an increase in body heat, indigestion, and discomfort.

7. Fried Food
All fried foods like burgers, samosas, and French fries are dehydrating, high in salt, and difficult to digest amid sizzling mercury. So it's best to avoid fried food in summer.

8. Fruit Juice
You need not completely avoid them but if you continue to replace fruits with fruit juices all the time, it will spell doom for your health. You will be then denying the body of required fibre. Fresh fruits and vegetables are always a better choice than juices.
9. Alcohol
Alcohol consumption can lead to dehydration which will show symptoms like dry mouth and headaches. You are also likely to sweat more when you drink, which will add to the dehydration process.

10. Salty food
If you consume too much salt, your body tends to be dehydrated and the salt sucks water out of it. From lethargy to wooziness, excess salt consumption can have adverse effects on the body.